3 November, 2023
The Synod Report was published in Italian Saturday October 28th. Here we post the English version.
You can click 'Here' to read the report.
Thanks to Fr Bill Kemmy from iCatholic our two bishop delegates and Fr Eamonn Conway (who attended the synodal assembly as an expert/facilitator) managed to touch base once more to provide some short video updates from the last day of the assembly. You can access these by simply clicking on their images below!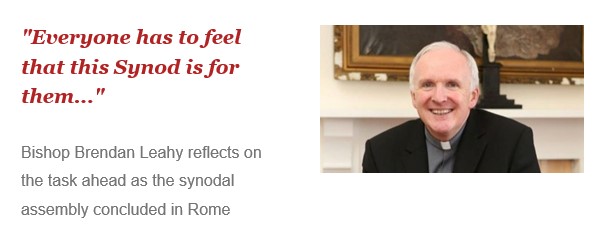 Click here to watch Bishop Brendan Leahy video.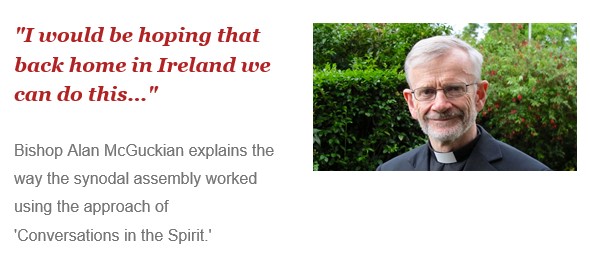 Click here to watch Bishop Alan McGuckian video.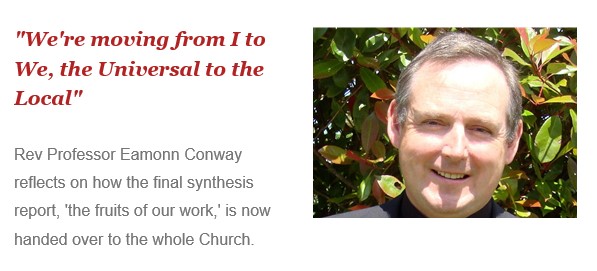 Click here to watch Rev Professor Eamonn Conway video