6 February, 2017
In 1936, when Hansen's disease (leprosy) in the Kimberley region of Western Australia became a cause for concern to state and federal governments, a leprosarium was built near the town of Derby for the detention and treatment of Indigenous people with the disease. The Sisters of St John of God provided all nursing care for the patients resident at the Leprosarium in Derby from it's opening in 1936 until it closed in 1986.
Many of the Indigenous families of the Kimberley continue to walk the healing journey of years spent by themselves or loved ones at the Derby Leprosarium. The Sisters continue to accompany them and to hold many of the 'sacred memories' of those days at the SSJG Heritage Centre in Broome.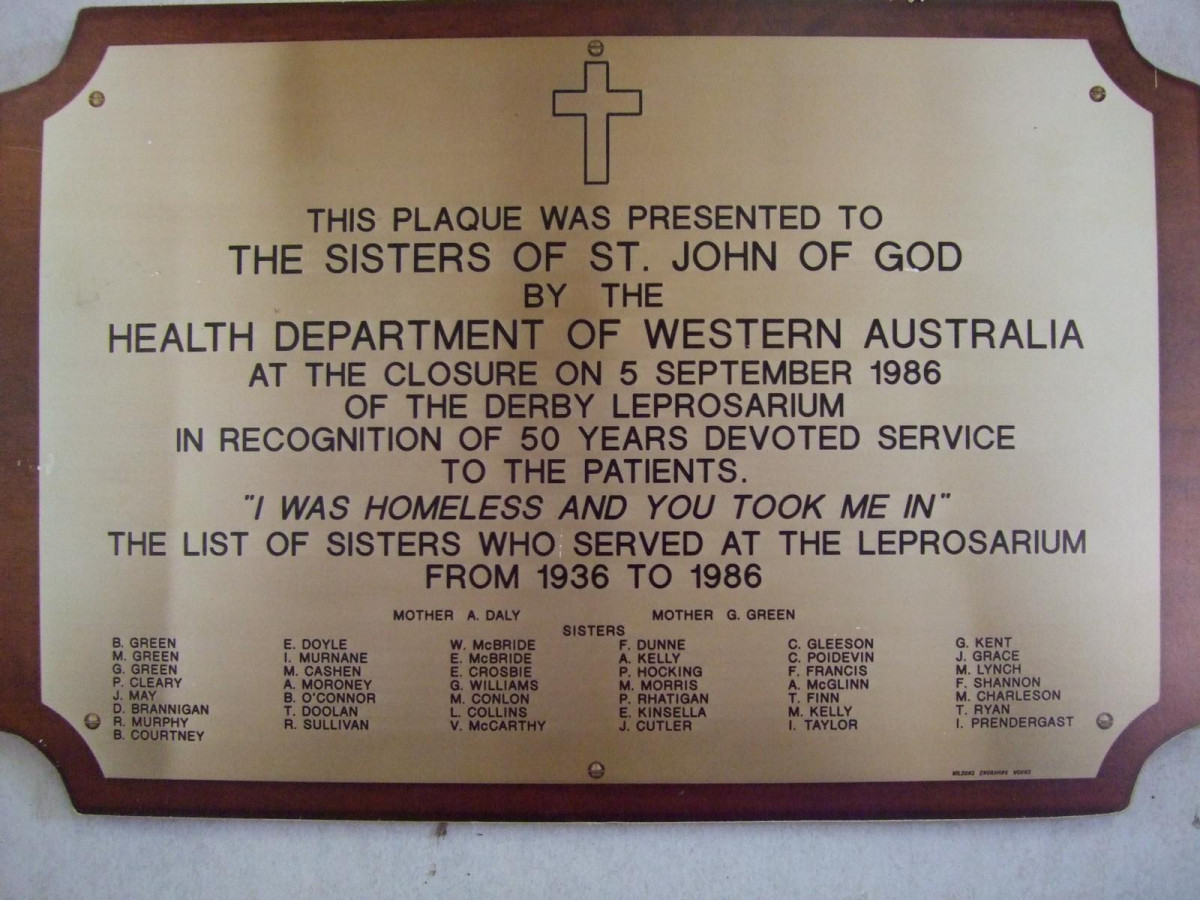 On 2nd November 2016, Dr Charmaine Robson from the University of New South Wales, who is writing a book on the history of Hansen's disease in Indigenous Australians, gave a talk to the Royal Australian Historical Society. In her talk Dr Robson took us inside the leprosarium to explore both the hardships this policy inflicted on the patients and the part played by the Sisters of St John of God in shaping institutional life. Click below to listen to Dr Robson's Talk.(35 minutes – audio with PowerPoint slides).
 A transcript of the lecture 'The Derby (Bungarun) Leprosarium and its Aboriginal Inmates' can be downloaded here (9pps; PDF).
For all we remember we say:
"May the Spirit of Wholeness
be with you, awakening
healing power within.
May the Spirit of Harmony
restore rhythms of
body, mind and spirit.
May Love touch you and
give you peace."   
Prayer from: aumara.com