14 January, 2021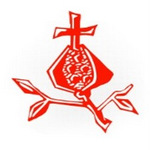 January 14th 2021
Mother & Baby Home Commission Report
Statement regarding Thomastown Union Hospital/Workhouse/County Home
The Sisters of St. John of God welcome the publication of the Final Report of the Commission of Investigation into Mother and Baby Homes. We also welcome the fact that the investigation included in its remit the former Workhouse at Thomastown.
We acknowledge, with regret, being part of a society that in past decades saw admission to County Homes as the appropriate way to respond to single, pregnant women. We recognise the huge and unforgiveable wrong that was done to so many women, and their children, over these decades.
The involvement of the Sisters of St. John of God in Thomastown was to provide nurses to care for the residents of the Home. We had no trustee role in this public institution at any time, nor did we hold personal records in respect of persons who were residents of the Home.
All records regarding the Workhouse/County Home at Thomastown have always been in the care of the relevant public institutions responsible and are now in the care of the HSE.