30 March, 2023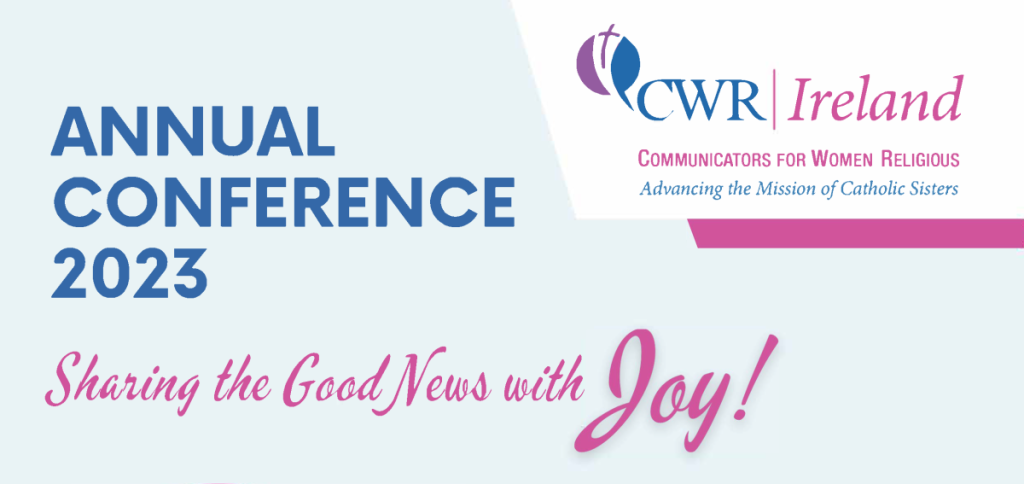 JUST OVER TWO WEEKS REMAIN
TO REGISTER FOR CWR IRELAND CONFERENCE
Register by 14 April to attend the 2023 conference in Dublin on Saturday 22 April
_________________________________________________________
Saturday 22 April
10.00 a.m. – 4.30 p.m.
Ashling Hotel, Dublin
Registration: €70
KEYNOTE SPEAKERS
Kathleen Bryant, RSC  :   Joy and Vulnerability : An Unlikely Marriage
Ken Gibson  :  Sharing Good News with Joy and Purpose
The conference is open to all women religious leadership teams, their communication personnel lay and religious, and others interested in the ministry of communication.  Additional conference information can be found on the CWR website.
If you are planning to attend the conference, we encourage you to invite colleagues who would benefit from attending to also register and join us on April 22.
Spreading the word can only help in building a strong communications network.