15 June, 2016
Our Convent Garden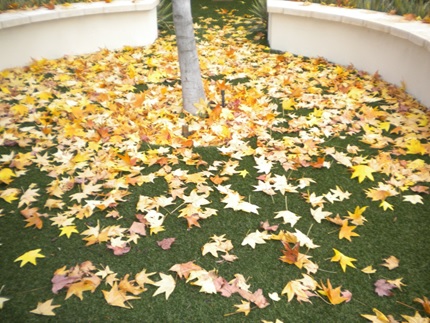 Autumn comes but once a year
When it does it brings good cheer,
Especially when we have such a view
A gift from God for me and you.

We are hearing it now more and more
Environment is really to the fore,
God's mystery of life we embrace
The ebb and flo of the human race.

In our precious home Subiaco Convent
I'd like to relate one special event.
From our comfortable dining area corridor
We view this magnificent coloured floor.

As in these pictures you will see
Are our autumn trees one two three.
Each looks different to the naked eye
But the leaves are so colourful to you and I

As we pass by to take a walk,
Excitedly we hear the sisters talk,
Being struck with the glory and splendour
Of a multi/coloured Carpet -what wonder.

In the Psalms together we daily say
''OH BLESS THE LORD DAY BY DAY "
Viewing a garden Carpet such as these
We owe Him gratitude for colourful leaves.

Winter will come and the trees will be bare
But still be protected under God's care,
So too with us for every human being
God is always with us through every scene.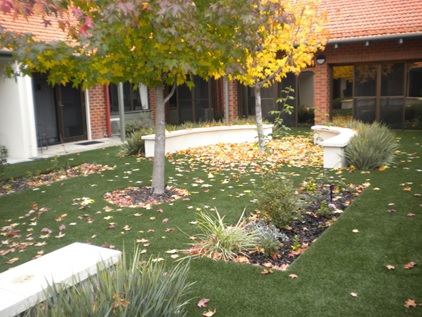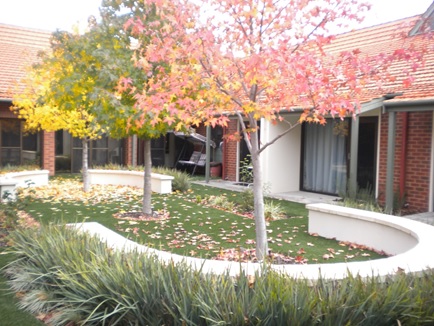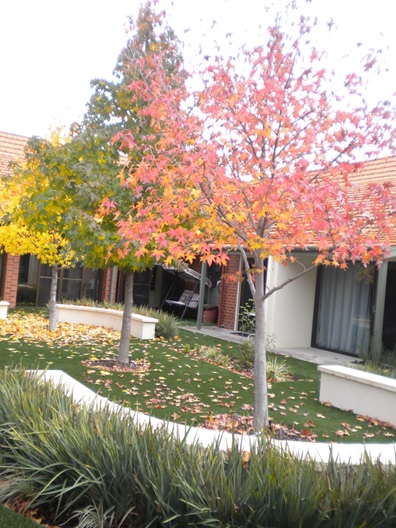 -Sr Romanus Dee