21 January, 2022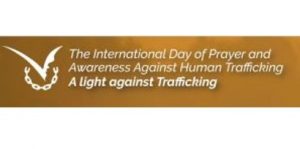 You are invited to participate in the online marathon of prayer and reflection on Tuesday 8th February 2022, the day of the liturgical memory of St Bakhita, the Sudanese nun who as a child had the dramatic experience of being kidnapped and enslaved. Saint Bakhita became the universal symbol of the commitment of the Catholic Church against trafficking.
The theme chosen for this eighth edition is: "The power of care. Women, economy, human trafficking".
Pope Francis, who motivated the celebration of this day in 2015, will participate in the marathon sending his message.
The organisers are constantly updating the website https://preghieracontrotratta.org/ (available in five languages).
Click here for more information.