24 November, 2019
25 November, International Day for the Elimination of Violence Against Women, marks the start of the United Nations-declared 16 Days of Activism Against Gender Violence Campaign, finishing on December 10 – Human Rights Day.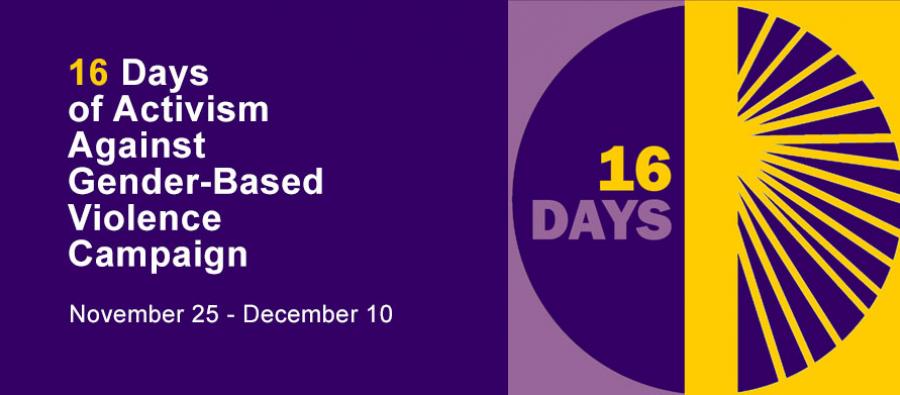 The campaign looks at the different forms of violence faced by women and girls. The global theme this year is, 'End Gender Based Violence (GBV) in the world of work".
Violence and harassment in the world of work is a global phenomenon that disproportionately and uniquely impacts women, prohibiting them from fully realizing their human rights.
No country, from the Global North or Global South, has succeeded in eliminating GBV in the world of work, which contributes to social and economic inequality, creates vulnerability, and perpetuates exploitation and precarious working conditions for millions based on gender and other intersecting identities.
Did you know (global statistics)?
50% of women will face GBV in their lifetime
90% of garment workers are women. 25% feel unsafe at work
Women around the world are responsible for more than 75% of all unpaid care work
Women's rights are human rights.
Women must be able to work in conditions of safety and security, with dignity, agency, and autonomy. 
Find out more of the issues affecting women in this 2019 Global 16 Days Campaign Advocacy Guide or by visiting the campaign website