Obituary:
Eulogy – Sister Clotilde Kennedy
28 November 2013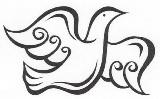 Spoken by Sr Catherine McGuane
In her introduction to the Eucharistic Celebration for Sr Clotilde, Catherine welcomed Bishop McKeown, Monsignor O'Loughlin, Father Tobin representing the Diocese of Geraldton and Father Michael Slattery, Chaplin to the Subiaco Community.  She gave a special welcome to Dr Colm Quinn a relative of Clotilde's now working in Perth and to those who travelled long distance to pay tribute to Clotilde – from Goulburn, Geraldton and Safety Bay, as well as to Clo's community and friends from Subiaco and Perth.
Catherine then recalled Clotild's journey through life, saying, 'Clotilde was a daughter of Edward and Jane Kennedy. She was born in Glan, Cullens,  Co. Sligo, Ireland.  Her name given in Baptism was Catherine, mostly known in her childhood days as Kathleen.
Following in the footsteps of her family sisters, she was eager to become a Sisters of St John of God, taking the decision in April 1937, then travelled by the Ship, the 'Strataiden' to Australia, – arriving on 10 August 1937.
On Reception into the Novitiate she was given the name Clotilde. She made her Temporary Vows in May 1940 and Final Profession in May 1943.
In community, she was often referred to as 'Kitty Kennedy' which she enjoyed. Her response would always be a knowing little glance and a charming little giggle to go with it.
In her ministry and service to the sick, Clotilde was a gentle caring Nurse, a competent Theatre Sister as well as a compassionate pastoral companion to  any in need of a listening ear. She ministered in many of our hospitals throughout Australia, and at all times was most approachable and willing to do whatever was required. Her co-workers were encouraged and appreciated her dedication to her ministry.
She was seen by those she lived, and worked with, as a beautiful, gracious, gentle, peace loving, faith filled person, and would be disturbed if she received or heard news that was contrary to the cherished values of her profession – of compassionate care for people.
Her faithfulness to her spiritual life was an expression of her deep faith and gratitude for her Religious Vocation. She loved liturgy, music, life, fun, and the company of people. While in Geraldton she loved to join with different families in the area for the evening Rosary.
She had a great caring love for her own family. She kept frequent contact with family members & their extended families in Ireland, United States and here in Australia. During this year she had the pleasure of having a visit from relatives from Ireland which she enjoyed very much.
Clotilde was unassuming in every detail of life, yet she liked to look good and loved 'nice' clothes! She had many friends whom she was very loyal to, and she was respected by all with whom she came in contact.
Her last active ministry was at our St John of God Retreat Centre at Safety Bay, where it was said, 'Clo was gentle by nature, very wise, level headed, calm, controlled and went about her work at her own pace'. As the years 'caught up with Clo' she loved her day off and to sleep in for a rest in the morning time. She continued this wise practise until the day before she died 'to have Saturday as her day off'.
Clotilde, was pre deceased by what seemed like a whole family of John of God Sisters, – her Auntie Sister Ignatius, her sisters: Jerome, Lucina, Gregory, Osmund, Fergus  Mercedes, and her cousins, Linus and Alexis. The Congregation has been abundantly blessed by their gifts, there ministry and above all by their commitment.
Following the death of her John of God sisters Clotilde continued to keep contact with their personal friends through telephone calls, letter writing, and  often they returned their gratitude with a visited to the Convent.
Clotilde was cheerful and accepting of the many challenges that came her way during life and these qualities were even more evident in latter years as she lived with ill health and disabilities. She was an example to all  of us by her trusting embrace of God's unfolding plan for her. During her last days and hours, with her frail voice she continued to joined in praying the Rosary.
'Well done good and faithful servant because you have been
faithful in little things, enter into the joy of your Lord'.
May you Rest in Peace, dear Clotilde
   <<<<<<<<<<<<<>>>>>>>>>>>>>         
 The Kennedy Family of John of God Sisters – Clotilde 1st on the Left.