16 August, 2021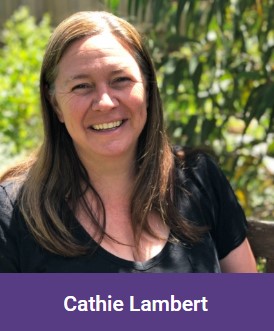 Rev. Cathie Lambert is a Minister of the Word in the Uniting Church, but currently on a leave of absence to complete her PhD. Cathie's current research is exploring how contemporary women on the edge of the church respond to the lives and writings of the beguine mystics from the thirteenth century.
Cathie is a spiritual director and is passionate about accompanying people on their spiritual journeys as individuals or in groups. She is currently part of the teaching staff of Dayspring's Graduate Diploma in Spiritual Direction. One of Cathie's passions is hearing and validating the unique experiences of women as they discover their own spiritual authority.
Cathie enjoys exploring creative ways to encounter God. In 2018 she published "A Mandala a Month Workbook" to help people discover the use of mandalas as a spiritual tool. Cathie lives in Margaret River, Western Australia, with her husband and two teenage children.
Click here to hear Podcast 24.