3 August, 2021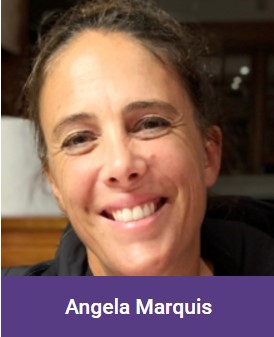 Angela is the Liturgist at St Joseph's Catholic Church in Hobart. She studied teaching after completing a BA in English and Philosophy.
Her undergrad Honours Thesis was entitled, A Theopoetics of Feminist Faith. Angela has taught in primary schools throughout Southern Tasmania and in an Indigenous Community in the Tiwi Islands, where she completed a Grad Cert in RE.
Currently in the final year of a Masters of Theology, Angela's focus throughout has been on the silenced female voice in major Monotheistic religions, and interfaith dialogue.
Angela works as the chaplain in a local primary school whilst continuing her study part-time. She enjoys rock climbing and long leisurely beach walks with her husband and four-legged daughter.
Click here to hear the 22nd Podcast.