17 May, 2021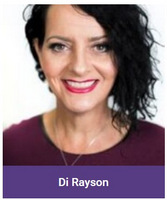 Dr Di Rayson is a public theologian whose specialties are ecotheology and Bonhoeffer. She lectures at various institutions.
Di regularly preaches in her home Anglican parish and is a guest preacher in other denominations.
Her passion is to bring good theology to the service of the church community and to communicate it widely and well.
Click here to hear the 11th podcast.